LaChell Myles
I am currently a 26- year old self taught Photographer based in the DMV area. To start my journey I purchased my own personal portable home studio and editing equipment to start. I always wanted to become a photographer because I wanted my creativity challenged, bringing my ideas to life.
I believe my only competition is myself, wanting to out do myrself in each photo session. Raw beauty and black and white photographs are my favorite photos to capture. My goal is to become a commercial fashion photographer one day, seeing my work plastered inside of clothing stores. Some of my idol photographers are Dana Cole, Robin V, James Pennie, David Matthews, Michael J, and Mert Alas.
I've been published in Freque Magazine for my RED RUM series. Volition Magazine published for stylist, Andre Wallace, Natural Selection set. I've also been featured on online sites, such as Dark Beauty Magazine and Arsenic Magazine.
I was honored as an Raw Artists at the Howard Theatre, September 2015, in Washington DC. My most recent feature can be found In Cole Magazine. This feature was huge for me, coming from my favorite female photographer Dana Cole, photographing out of Norway-United Kingdom. In Cole Magazine, I was named one of the Black Female Fashion Photographers to look out for.
http://colemag.com/black-female-fashion-beauty-photographers/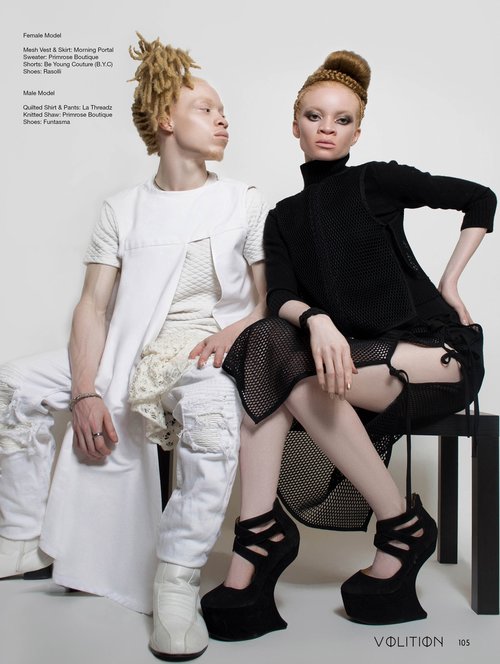 LaChell A Photography for VOLITION Magazine : ISSUE 8 MARCH 2017
Photographer: LaChell Myles
Creative Director & Stylist: Andre Wallace
Models: Doriane Ndong & Steve Nwachukwu
MUA: Lucy Mariie
Hair: Kanika Styles
Clothing Designer: Morning Portal